How Do I Make My Chain Link Fence Private?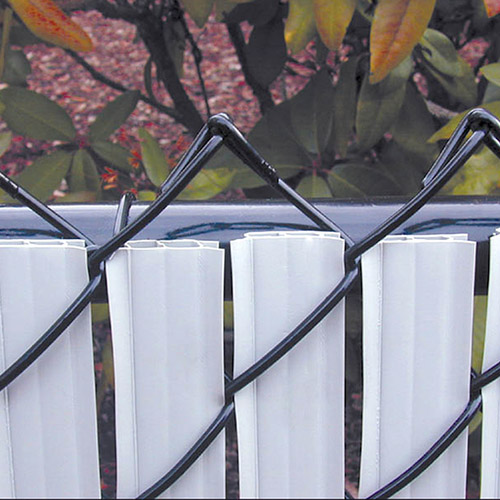 Wishing your chain link fence was able to conceal your space, but wondering how to go about achieving that goal. We have the solution for you. Add our easy-to-install and highly effective privacy slats to attain the privacy you want without any headaches.
Offered in a wide variety of colors as well as levels of visibility, our extensive catalog of inventory has something that works for every customer. Do not worry about the costly expense of installing a traditional privacy fence. With our privacy slats, you can quickly transform your old chain link fence into the perfect privacy fence without the pricy price tag or lengthy installation process. Our slats are designed to insert directly into your existing fence, making them convenient and user-friendly.
Whether you are a business owner looking to conceal your property or a homeowner who would like a backyard oasis, our high-quality privacy slats are what you need to obtain your goal.
Styles For Slats In Chain Link Fences
Have a specific vision of what your privacy fence should look like? We can help assist you with that. We currently offer vinyl, ornamental, aluminum, and hedge-style privacy slats, allowing our customers to choose the perfect option for their needed project.
---
Contact Us