What Is The Cheapest Way To Add Privacy To A Chain Link Fence?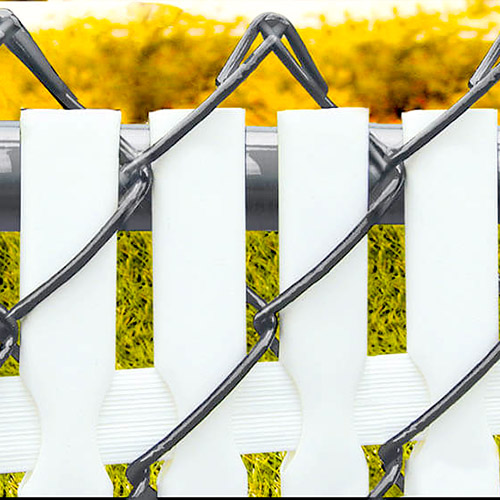 Add secure and reliable privacy to your chain link fence without spending an exuberant amount of money. With our durable and easy-to-install privacy slats, you can achieve the exact level of seclusion you are looking for without the hefty price tag.
Affordable Privacy Fence Options
Increasing the privacy of your backyard space or business lot can be a costly expense. Other options often require installing large privacy fences that are made from solid wood or vinyl. Not only are the materials for these fences quite pricey, but so is the labor needed to install them. Avoid the sticker shock without compromising on the results.
We currently offer a range of privacy slats that allow you to transform your industrial-looking chain link fence into a solid privacy fence. Our slats are made from sturdy and high-quality materials that are built to last and are easy to install. For those looking for a more natural-looking solution, we even offer hedge-style slats that convert your dim chain link fence into a lush, well-maintained hedge. Whether you want a little privacy or complete space blockage, we offer a slat that fits your needs.
---
For more details about our inventory, please contact us. One of our dedicated sales representatives would happily answer any of your questions.
Contact Us